Fiksern AS provides stunt and special effects including weather, pyrotechnics, construction, rentals and much more.
We are located in the Filmpark at Jar in Bærum, just outside Oslo.
Pyro Course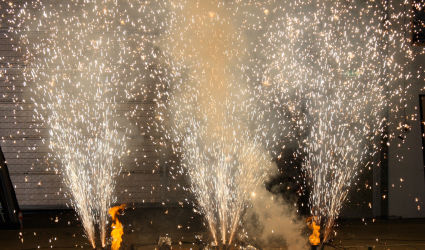 The next course in stage pyro will be held Oct. 3rd to Oct 5th in Filmparken at Jar.This course is held by Norsk Brannvernforening, registration via NBFs web pages.Price is NOK 10.500,- and will include coffee, tea and lunch.