2014 Commerical
SBS Discovery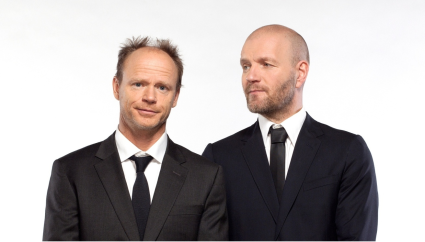 Årsrevyen – Promo
2014 Event
MTI / PMD Entertainment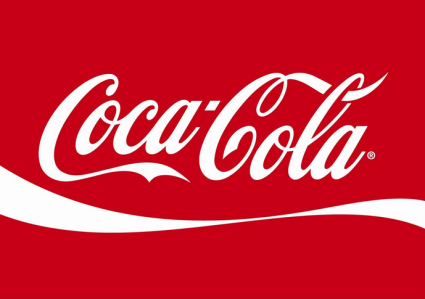 Coca Cola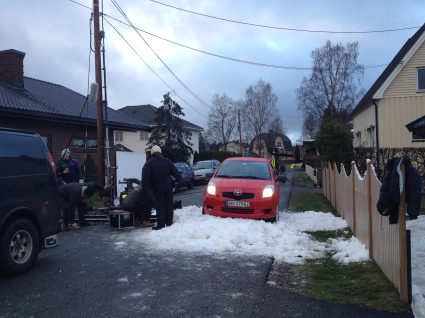 Matprat
A car stuck in the snow, and a windshield impossible to scrape clean of ice
2014 Commerical
Motion Blur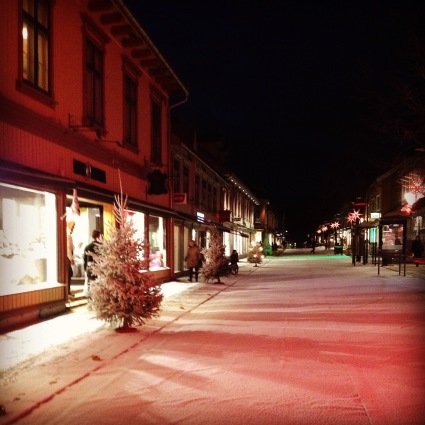 Rimi
2014 Commerical
Fredrik Fiction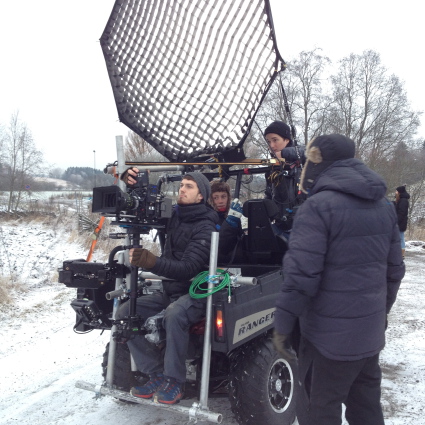 Bertrands Metode Promo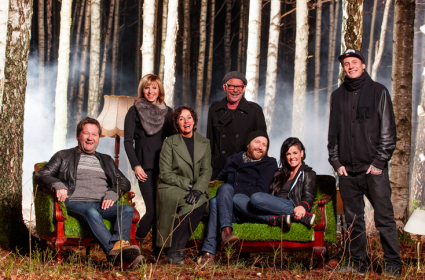 Hver Gang Vi Møtes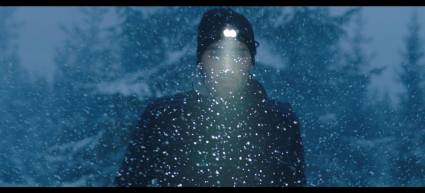 MGEN – Martin Fourcade
Smoke and falling snow on a french commercial featuring biathlete Martin Fourcade
2013 Commerical
Profus Media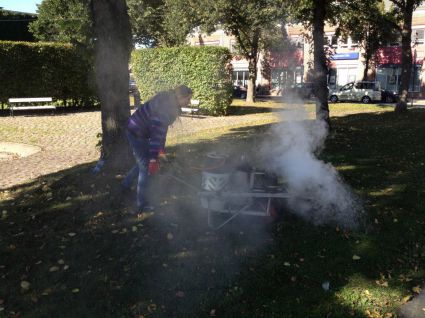 Øvre Eiker Dagene
Lise made smoke on a promoshoot for Øvre Eiker Dagene in Hokksund
2013 Still Photo
Home & Cottage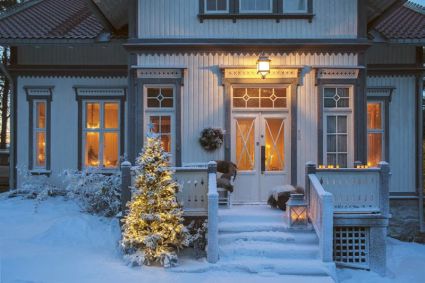 Home & Cottage
Lise, Pål Morten and Barry made snow for Home & Cottage's christmas magazine. They used a mix of SnowCel Half Size and Full Size on the ground, and polymer snow on the christmas tree.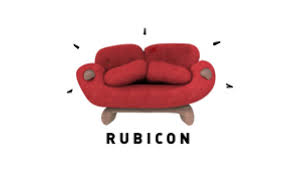 Klippkompaniet
TomTom did pyrotechnics and Pål Morten and Barry helped out with wiring.
2013 Commerical
Fredrik Fiction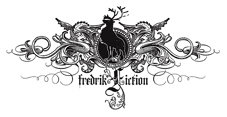 DSB
Anna and Otto did a bodyburn stunt and Lise and Pål Morten fired pyrotechnic effects on a information film from DSB (Norwegian Directorate for Civil Protection).
2013 Commerical
Apeland Informasjon

Syklus
Lise was props master and production assistant, and we also delivered snow and confetti.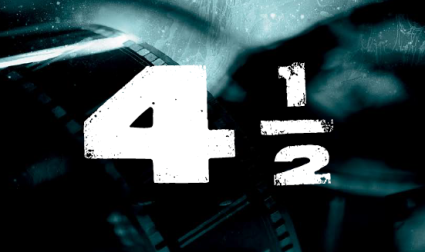 Widerøe
Lise Martine made snow effects with polymer snow
2013 Commerical
Encore Film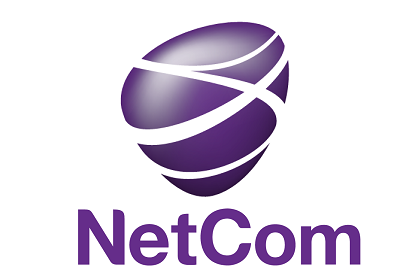 Netcom
Barry made a smooth turntable on this commerical shot by Pål Laukli. Pål Morten helped out with rigging during the shoot.
2013 Event
Medvind Eventbyrå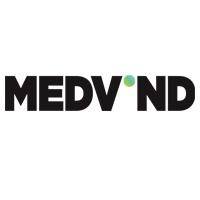 Møllergruppen
Otto did stunts on Møllergruppens christmas party with a James Bond theme.
2013 Event
Trosopplæringskonferansen 2013
Trosopplæringskonferansen 2013
Pål Morten did pyrotechnics during the musical performances.
2013 Commerical
Oktan Stavanger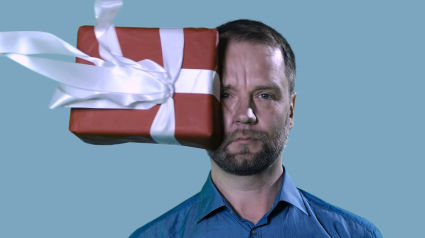 Kvadrat – Gavene som treffer
Lise made solid and soft presents, and Barry threw them at people during the shoot.
2013 Feature Film
Filmkameratene AS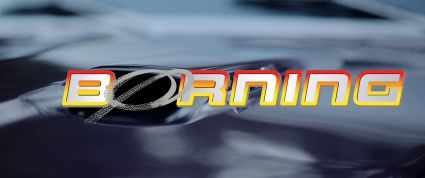 Børning
Pål Morten was a precision driver for two months, driving with Russian Arm, Low-loader og Can-Am.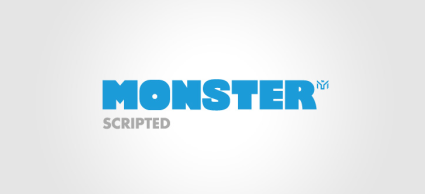 Meglerne
Otto did safety and coordinated stunts and Barry made rain.
2013 Visual Merchandise
Messetjeneste AS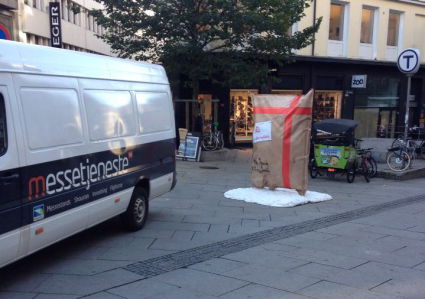 Jul i Flåklypa
Barry and Roy built five piles of snow that was placed underneath Messetjeneste's advirtising signs for the movie Jul i Flåklypa. These where placed at different locations in Oslo, and had to be able to put up with rain and wind for two weeks.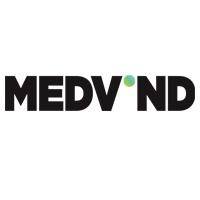 Møllergruppen company short film
Otto coordinated some stunts and Pål Morten made a huge explosion
2013 Music Video
Encore Film
Ask Embla – Fathers Eyes
Pål Morten made flames
2013 Feature Film
Maipo Film

One Night in Oslo
Securing a car being tipped over
2013 Theatre
Det Norske Teatret
Shockheaded Peter
Otto and Pål Morten taught Maria Blokhus about safety around body burn
2013 Still Photo
Aller Media
Se og Hør
Otto secured Stian Blipp hanging from a chandelier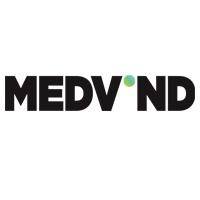 Forskningens festaften 2013
Lise made heavy fog
2013 Commerical
Fredrik Fiction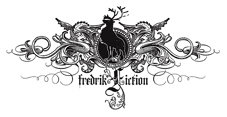 Ali Coffee
2013 Event
Saatchi & Saatchi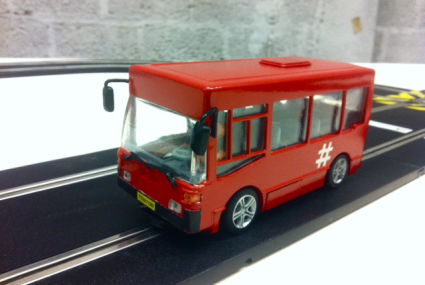 Buss track
In connection with Oslo Municipality's recycling campaign, Barry built a race track with buses. This was used at the Øya Festival. To get the buses to go forward you have to throw "garbage" in bins. The bus track will be used at the Øya Festival in 2014 too.
2013 Commerical
Apeland Informasjon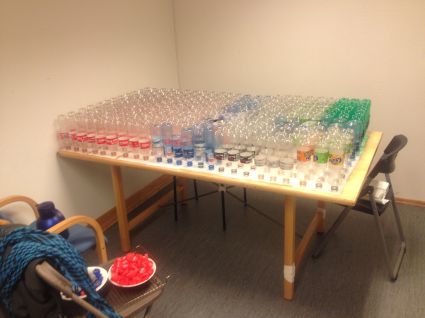 Norsk Resirk
Lise cleared almost 500 bottles and cans which was dropped over Circus Eliassen by Barry and Edvard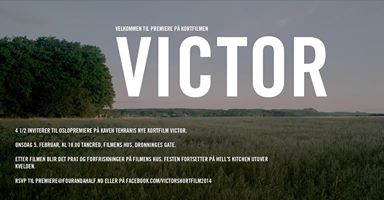 Victor
Otto was an actor and stuntman, Barry re-built a fence and Lise provided various special effects