2017 Feature Film
Universal Pictures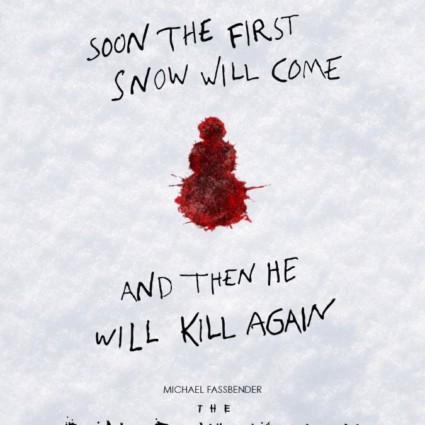 The Snowman
The trailer for last years greatest project is finally here! After three months of snow, sweat and tears, we're proud to introduce the trailer for The Snowman.
2016 Commerical
Tangrystan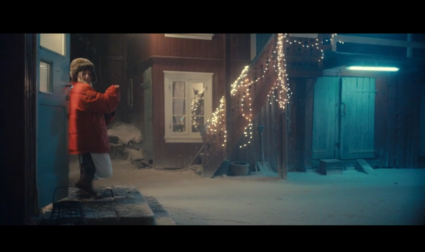 Coop Extra – Christmas 2016
On a cold, grey and wet day in November, Rune and Mathias were shipped out to help create the perfect christmas feeling. The result? Have a look.
2016 Commerical
One Big Happy Family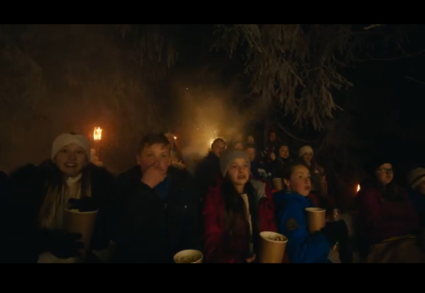 Curious? – AF Gruppen
Andreas helped One Big Happy Family create some magnificent winter scenes in this promo video for the Norwegian company 'AF-gruppen'.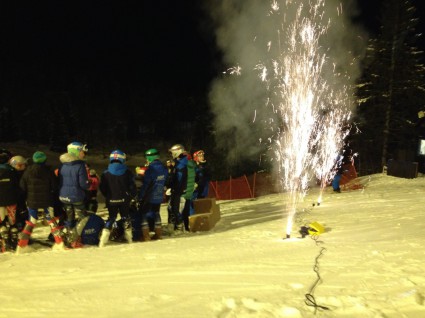 The Night Race
2015 Feature Film
Japansk Rikskringkasting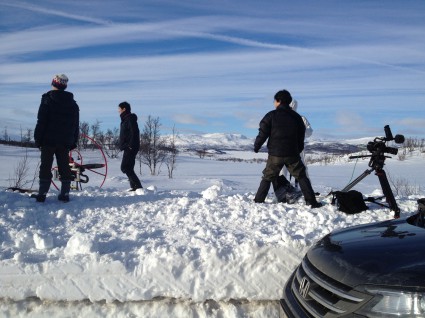 Heavy Water
2015 Commerical
Tangrystan Productions AS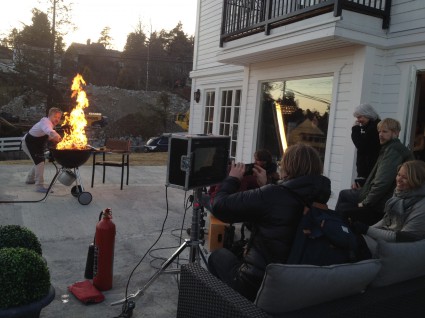 Gilde – Velbekomme
2015 Commerical
Sheriff Film Company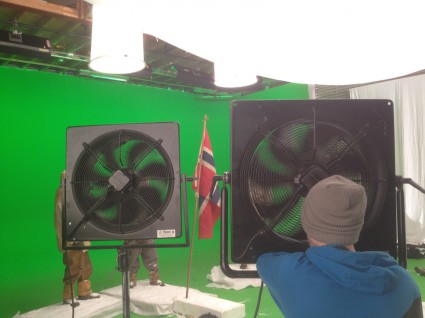 Mobilbet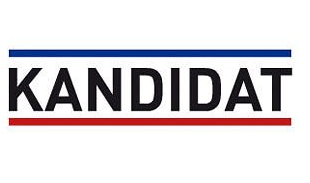 Briskeby – Rookie Mistakes
Human Canonball
Otto coordinated Håvard Lilleheies human canonball stunt
2015 Feature Film
Nordic Stories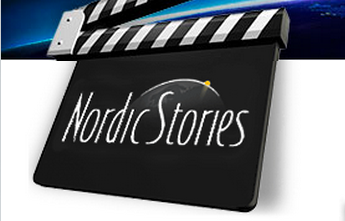 Trio 3
2015 Commerical
Fredrik Fiction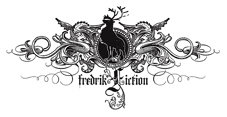 Expert
We made a wire rig for the bike, and provided smoke and wind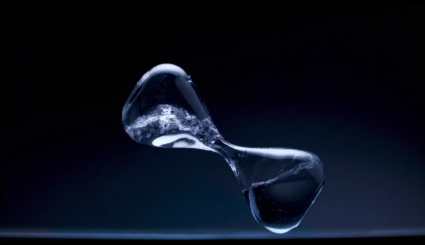 Kirkens Nødhjelp
2015 Music Video
Helmet Film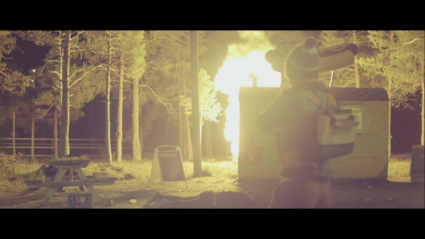 The Fjords – All In
Pål Morten visited Helmet Films in Trondheim, and assisted them with some explosions for the music video for the song "All In" by The Fjords.
2015 Feature Film
Paradox Film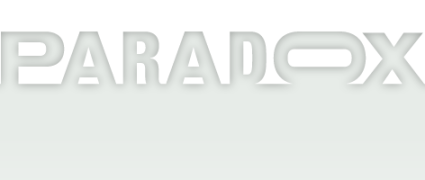 Birkebeinerne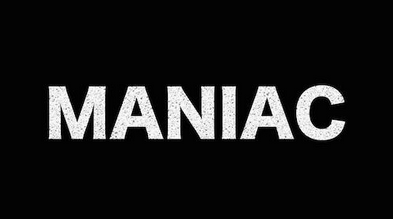 Maniac
2015 Feature Film
Storm Films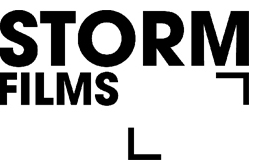 Julekongen – Full Rustning
2015 Feature Film
Paradox Film AS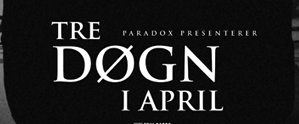 The King's Choice
2014 TV
Feelgood Scene Film og TV AS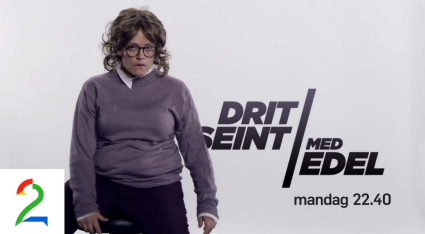 Dritseint med Edel
2014 TV
Tellus New Production AS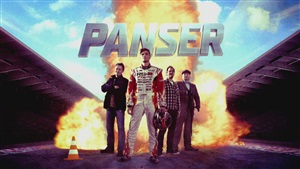 Panser
Rune blew up a car
2014 Short Film
Small Film
Company short film
Barry provided weapons and smoke effects

NES
Pål Morten traveled to Trondheim with a flamethrower, squibs and several other effects
2014 Commerical
Motion Blur Digital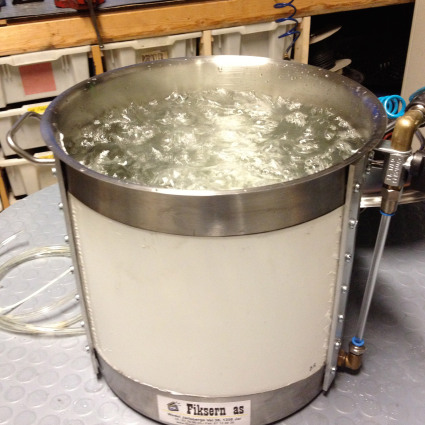 Meny
A kettle with window for filming boiling food
2014 TV
Feelgood Scene Film og TV AS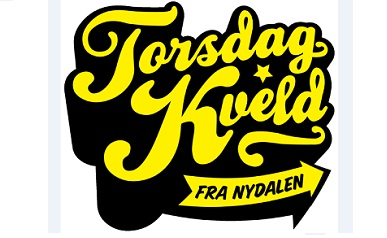 Torsdag Kveld Fra Nydalen
2014 Event
MTI / PMD Entertainment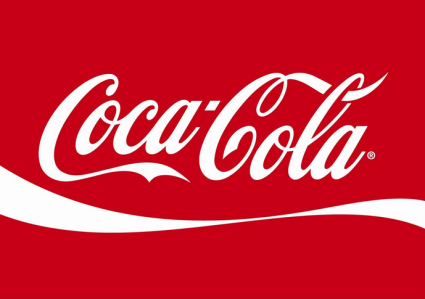 Coca Cola
2014 Event
Bie Produksjoner
Billy Elliot
Otto made Billy Elliot fly
2014 TV
Metronome Spartacus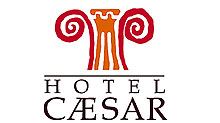 Hotel Cæsar
Andreas was a day on set with weapons and Tyrone and Pål Morten secured actors on a ladder.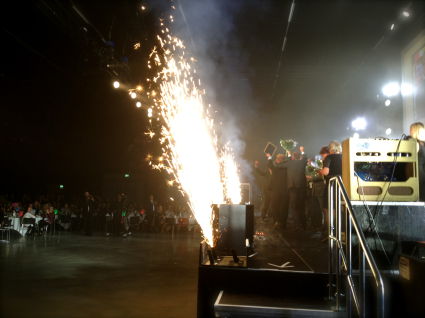 Vi er Spar
Lise and Kent fired off pyro effects during a award ceremony and concert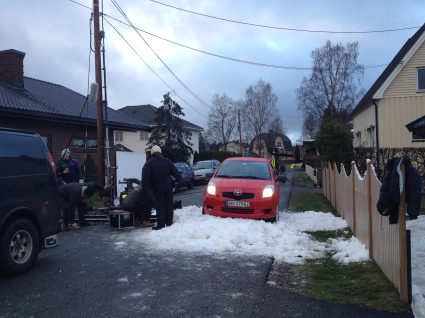 Matprat
A car stuck in the snow, and a windshield impossible to scrape clean of ice
OBOS
Rune and Edvard made rain and flames
2014 Short Film
Parabel Film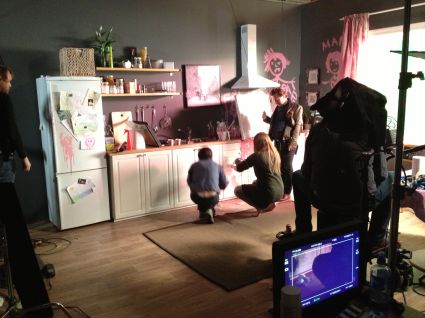 Rosa Armageddon
Pål Morten, Andreas, Sukesh and Lise provided various SFX and safety during the whole production, and Otto coordinated a stunt.